Institut Roura — Website
An intuitive and elegant website for a reference in the medical sector
UI/UX Design

Frontend

Backend
Go to the web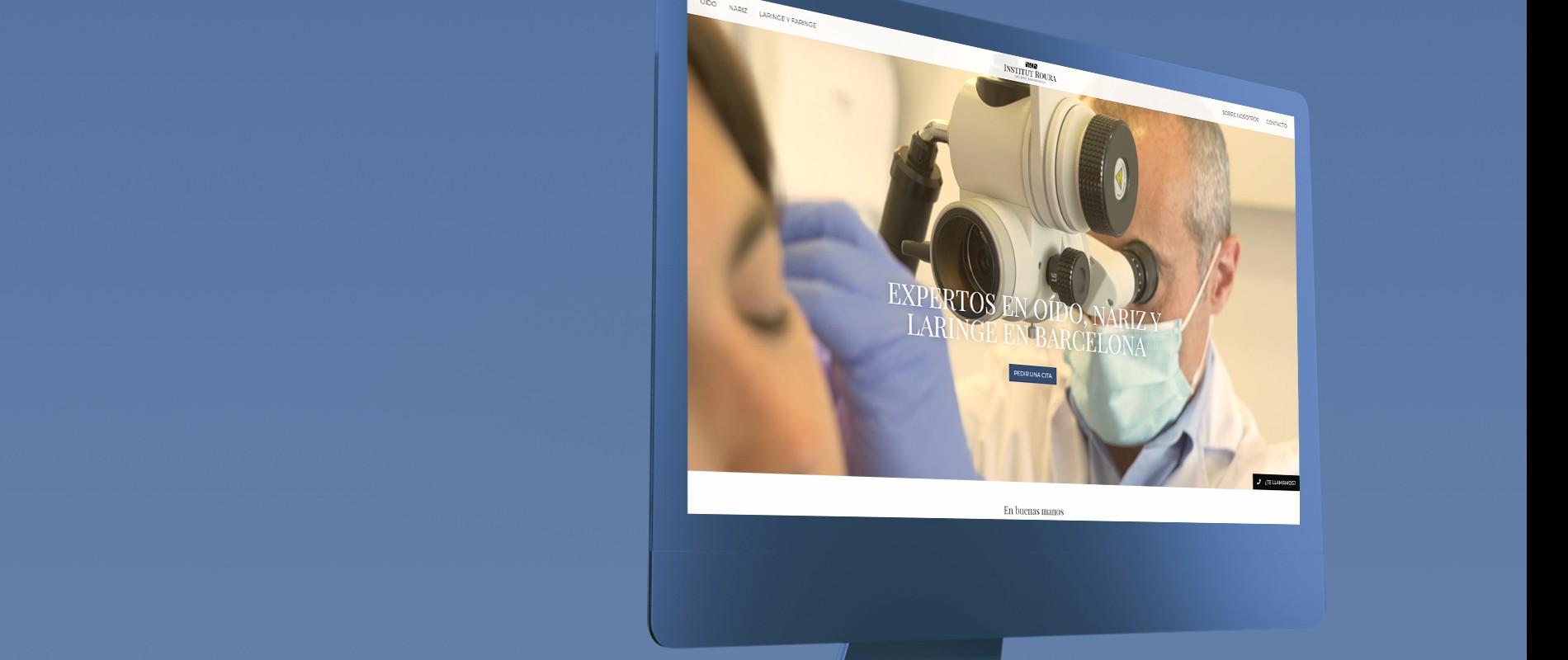 Institut Roura is one of the most important medical institutions in the field of otolaryngology. Thanks to their extensive experience and use of pioneering methods, they have been at the top of the sector for years.
The challange
The objective, offer an elegant and intuitive website where patients can get to know the institute and all treatments clearly and easily.
Focused on the customer
At the Institut Roura, they are specialists in a multitude of otolaryngology treatments, given the large amount of content to be displayed, a work of content analysis and design of UI / UX was developed in order to explain intuitively, pleasingly and elegantly all the treatments and information from the institute.
Intuitive and easy to use
We knew from the beginning that the website had to be clear, easy and quick to use. Many of the clients when entering, want to consult quickly and without barriers what are the treatments that are offered and what they consist of.
Agile development
Even being a custom development of great quality from scratch, this needed to be developed in a short time and with a reduced amount of resources. Thanks to our experience, we apply different Agile Development solutions that allow us to carry out our projects with excellence and short development times, which is why we were able to finish this custom project with reduced time.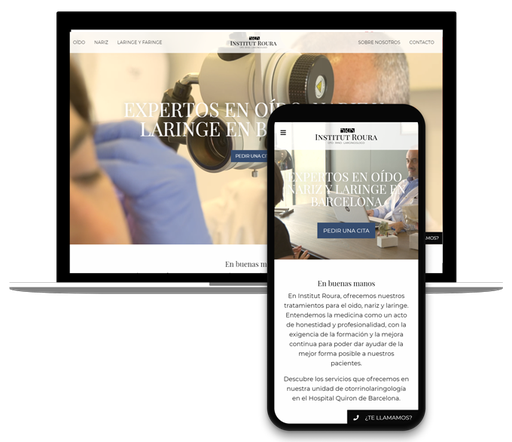 The numbers
The number of visits and traffic on the new website have been significantly increased.
+5000

Unique users per year

x2.7

Increase in page views

+900

Contacts through the web

x1.7

Increase in visiting time
The project
A custom website was developed from scratch with the user as the focus.
Quality and detail size
Quality and success are in the details and adapting an existing template does not allow us to reach this goal. All parts of the site have been designed and developed uniquely and specifically for this website using the best tools such as Django, Pug or Sass.
Prepared for positioning (SEO)
Meeting the highest standards of code quality, the website is fully prepared for SEO optimization through an administrator.
Completly administrable
The Institut Roura website is prepared to be fully administrable, allowing staff members to create or modify fields, such as services, autonomously without advanced technical knowledge.
Prepared for mobile devices: fast and resposive
After our analysis, it was concluded that the majority of the visits would be via phone, and so, we took into account that the experience for this type of device was always positive. Special emphasis was placed on this part of the experience, designing with a Mobile First and responsive approach and applying multiple methods of optimization of both code (BEM, image compression, webp, ...) and infrastructure (cache, CDN, etc, ...) so we accomplished minimal loading times.
Technologies
Here you can find the technologies we have used to develop the Institut Roura project.